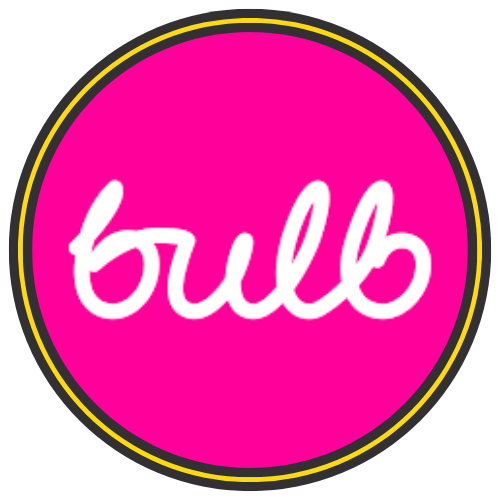 Making energy simpler, cheaper, greener.
Bulb provide their members with 100% renewable electricity from solar, wind and hydro. And their gas is 100% carbon neutral too. They offset the emissions from the gas they supply by supporting carbon reduction projects around the world.
"WeDoCRM joined us during a challenging time due to the ongoing global energy crisis. The team immediately set to work supporting us and our customers to ensuring we communicate every bit of compliance to our customers base."
Period: July 2022 – Present
Client: Bulb Energy
Services: CRM, Email Campaign Management, Analysis and Reporting
CRM system: Custom in-house MarTech
Website: bulb.co.uk
Bulb Energy was one of the first challenger energy suppliers in the UK that delivered 100% renewable energy to customers. Their green mission quickly saw households across the UK sign up, resulting in nearly 1.8 million customers in 2022.
They supply renewable electricity to every member, on every tariff. They even carbon offset their gas, too. That means Customers can shrink their home's carbon footprint, just by being with Bulb. In fact, the average member lowers their carbon impact by a whopping 2.6 tonnes of CO2e every year, compared to an average energy tariff.
The global energy crisis of 2022 saw many smaller energy suppliers, many within the renewable sector, fold into administration due to the astronomical cost of energy. 
Bulb's key mission quickly became the safeguarding of its 1.8 million customers and their energy supply. In order to achieve this, and combat the ongoing crisis and changes to energy governance, Bulb onboarding WeDoCRM to support with creation and delivery of all of its customer communications to ensure it met all of its compliance needs.
Email campaign creation and delivery.
MarTech support.
Data management and compliance.
Strategy support.
Full-service CRM team (upcoming).
A dedicated Head of CRM (upcoming).
Much of the work we've done to-date has been focused on compliance delivery. Due to the ongoing energy crisis, that's resulted in customers in the UK being unable to switch energy suppliers, all KPIs have been cancelled until further notice.
Drop us an email, phone call or use our simple contact form and let's discuss how WeDoCRM can support you get the most out of CRM.