We're WeDoCRM, the insourced CRM agency.
That's right, we're not a CRM platform, we're an agency. And we support businesses all over the world with their CRM operations.
What on earth is an insourced CRM agency?
Good question.
You're familiar with outsourcing and all its advantages:
Flexibility – increase and decrease support depending on your need.
Specialised help – fill in your team's knowledge and skill gaps.
Access to world-wide talent – no compromising on a smaller local talent pool.
Controlled costs – save time and money on recruitment.
Well, you'll still have all these same benefits of outsourcing with us, but we take things one step further. We insource our specialists into your business.
See, we have an uncanny ability to integrate ourselves within a team, just as an employee would. We learn your business inside out – who you are, what you do, and what audience you're targeting. And thanks to our in-depth knowledge of systems and strategy, we do it fast.
And what does this mean for you?
" WeDoCRM stood out as a CRM agency because of their responsivenes and their concept of 'insourcing'. From the beginning, they quickly got up to speed, were willing to take on any tasks, and integrated into the team, as opposed to being delegated work. "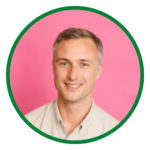 JOE RICHARDSON
UK General Manager at Bulb Energy
Once we're fully integrated into your team, unlike other agencies, we can begin to work semi-autonomously. We don't just sit there waiting for instructions, we get right in there making decisions and actioning deliverables. Which means you get all the support and flexibility you actually need from a CRM agency, leaving you free to get on with your own core tasks.
And sat right behind your dedicated WeDoCRM Specialist is a whole team of marketing maestros, from campaign management masters and content wizards, to technical CRM hotshots, all with a vested interest in delivering the goods for your business. Got a question about a different area of marketing? Not a problem. We'll get one of our experts on it right away.
Excited to find out more? Well, we're just as excited to meet you!
Send us a message and we'll get back to you within 24 hours, or you can book in some time to chat on one of our Discovery Calls.
Drop us an email, phone call or use our simple contact form and let's discuss how WeDoCRM can support you get the most out of CRM.